Oil Extraction fluid for essential oils, perfumes and tinctures
Question: I was referred to you by a person who said you make have what I am after, she said she purchased organic oil extraction liquid from you. I was in search of isopropyl as a solvent but it is a bit hard to get in 1 Litre bottles here.
Can you tell me if this extraction liquid you sell is a good substitute? Also do you do deliveries to Sydney, and how much does the item cost?
We can only supply ISOPROPYL ALCOHOL at the moment. https://www.hydrocentre.com.au/oil-extraction-fluid/
Contact us for more information..
Scott
This organic oil extraction kit contains 1 litre of extraction liquid made up of >99% ethanol plus non-toxic denaturing from essential oil of Camomile <1% and essential oil of Almond <1%. The denaturing is to prevent people from wanting to drink it and circumventing alcohol charges and taxes. The instructions outline a simple sunlight and evaporative technique to make essential oils, perfumes, tinctures from plants that produce these oils such as herbs and flowers. Plant material is finely chopped and soaked, then filtered through the cloth included in the kit. You can usually soak a second batch in the same liquid to make more oil with less liquid being wasted through evaporation.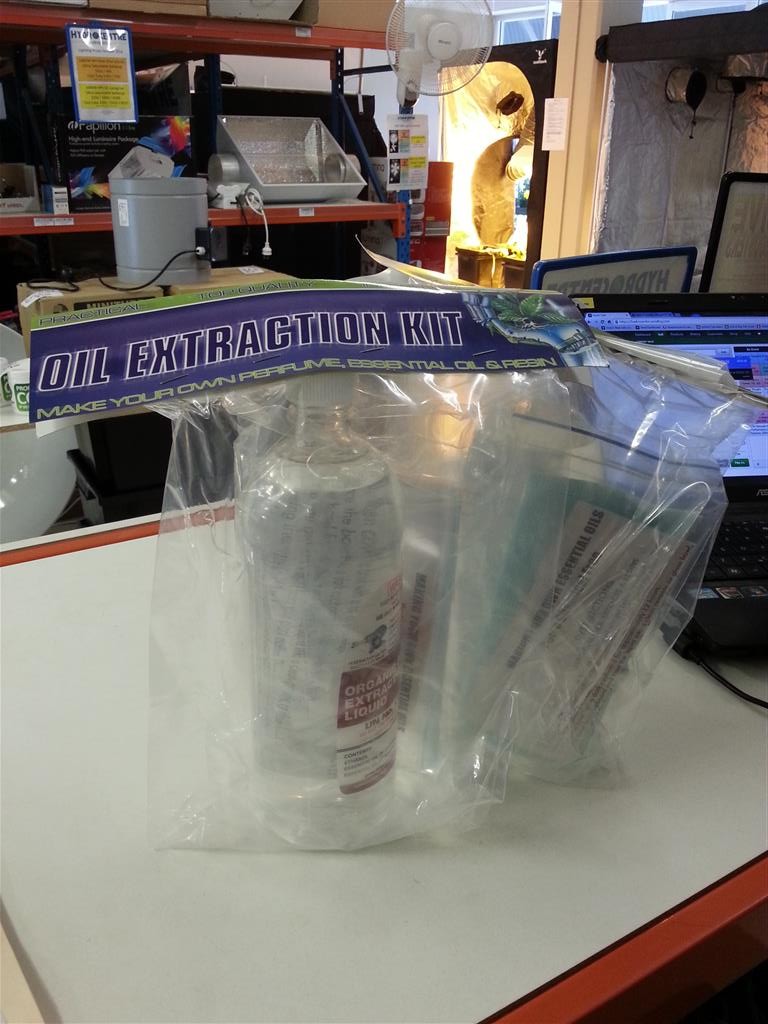 Oil Extraction kit for essential oils, perfume manufacture, tinctures