Fabric Pots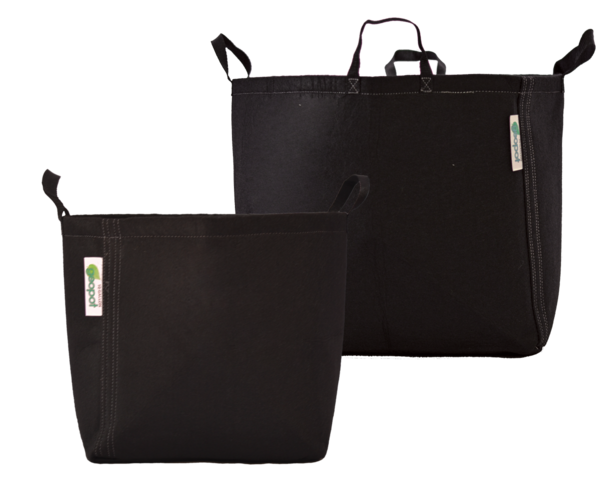 Why Use Fabric pots?
Well fabric pots have many advantages such as:
Excellent drainage - more difficult to overwater,

Larger root mass - while roots grow around and around in a plastic or ceramic pot, the air at the edge of the fabric causes a root tip to dry out, and die off. Just like pruning the top of the plants, the roots will branch into many smaller roots because of "air-pruning". Therefore, the mass is larger and made of more smaller, more effective roots.

Generally speaking, the bigger the roots, the bigger the fruits,

Higher oxygenation to the roots,

Encourages aerobic bacteria/microbes,

Evaporation may reduce root zone temperatures (it's a plus/negative sort of thing as the pot will dry out more) Its definitely worth running a side by side comparison,

and they're easy to store

.
The only negative is the same amount of media in a plastic pot will usually hold more water. So having more media by increasing the size of the pot may be best for fabric pot growers.
---