Miron Violet Glass is scientifically designed storage for your herbs and garden matter.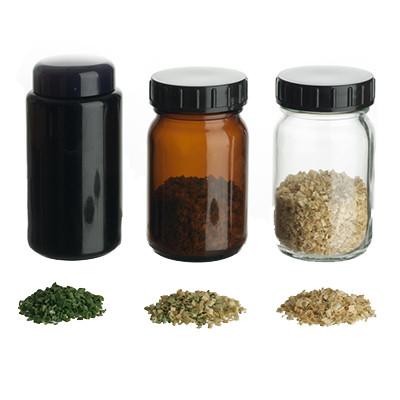 The colour prevents damage to plant products by light energy. This will enhance storage, flavour, reducing aging and loss of bio-energy. (See Image)
Ancient Egyptians used this type of glass for storing sacred belongings and storage. Alchemists in the middle ages used this glass for their experiments.
Available in:
Tincture bottle with dropper 10ml and 50ml
tincture bottle 1L
Concentrate Jar
Thermometer and Hygrometer built into a lid

small for 250ml and 400ml concentrate jars
large for 1Litre Jar

Wide neck jar