Delivery Policy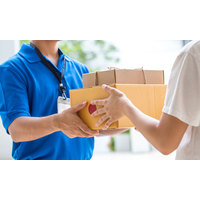 It is our policy that once something is paid for - it belongs to you - and it is our job to get your order to you quickly and safely.
Dispatch - usually within 4 hours
PACKAGING
We package well as fixing up damages are a waste of everyone's time and money!
All items come from S.Andrew 4/46 Spencer Road Nerang QLD 4211
We will cover up any markings that reveal the contents.
Cartons are plain or details covered.
20-25L Drums of liquid will have labels covered.
Some items such as large trays might be impossible to completely hide.

Ask if it is important and we may have a workaround.
COURIERS
We use couriers in preference to Australia post as postal items are often not delivered.
Posties are busy and they usually result in a card being left and no redelivery.
Couriers have to come back so they do make an effort
We cannot send items that are bulky or lengthy through Australia Post.
EXPRESS POST
This is only available with phone orders - 07 5527 4155
If you need it urgent and order before lunchtime we will get it expressed to you.
Sometimes Express post is quite a good price - sometimes it is really ridiculous so expect a callback with a quote if we are worried about it
POST
We will supply by post if the address is a PO Box - couriers cannot deliver to a PO Box.
We will send by Post if the location is remote. Couriers are less reliable and/or expensive when away from busy areas and the local postie is more careful. We choose Post in cases when couriers have long delivery times to remote regions.
TIME
We will dispatch within 4 hours in most cases, and if we cannot dispatch within 8 hours we will email you and advise a dispatch time.
Time listed is an estimate only.
We cannot estimate all the possibilities to every location.
We select couriers based on fast and cost-effective shipping. Sometimes it will be longer and sometimes we don't even know why. But mostly we get things there quickly. That's why we get repeat customers and we consider this a compliment.
Although we dispatch immediately, the transit time is often out of our control. A reasonable time (depending on the area) for delivery is

1-2 days SE QLD Metro areas
1-3 weekdays Sydney metro areas
2-4 weekdays Melbourne metro areas
2-6 weekdays outer and regional areas of QLD NSW VIC and SA ( we are starting to get very general here)
5-14 days in WA and NT - (Yep - that long! please speak to us if it is urgent before ordering)
Remote areas may only get deliveries once per week for example. If this is the case we can reasonably expect delivery in 3-14 days.
Farms and bush blocks - sometimes you are so far from the main road the courier passes it off to Australia Post because they are the only ones who go to your road. Please allow for an extra day - or speak to us about sending it care of a depot (they will call you to pick up in town and usually 1-2 days earlier than deliveries to remote areas)
TRACKING
We usually supply an email with tracking.
If you do not get the email (with spam filters very active this can happen) please contact us and we will supply one.
We will take care to pick the best and fastest carrier and admit that sometimes things can go wrong. Please let us know and we will chase it down for you.
If you provide additional information like "leave on back porch" we will usually add this to the package
OK TO LEAVE - Authority to leave - unattended delivery
TELL US IF OK TO LEAVE in checkout comments or by email
Couriers will take a photo to show delivery was completed.
If you give authority to leave then regrettably we are unable to do anything about theft.
Tell us where you want it left for safety.
If a courier STILL thinks its a bit dangerous they reserve the right to leave a note or try to call you first - usually with the courier's phone number.
If you have a local business that you can ask to receive an item that often works for us too. Send to your name care of that address.
Pickups
We will email you if you want to pick up from the store to ensure we have the stock set aside for you.
You can pay on pick up with cash, EFTPOS
If paying online by card afterpay zipmoney Paypal or direct deposit we will ONLY release goods if you can 1. advise what name is on the order and 2. have a photo ID to show you have that name. This is to prevent credit card fraud. We will not keep a copy of your photo ID and we will not require your address.
Non-delivery Refunds
Being realistic - we want you to be happy. Expect the best from us; heck, demand it. We will bring it.
Tracking is usually easy to find the parcel. Remote areas are not always online and take longer to work out.
We will refund any item lost
we will reasonably refund any item that is later than

7 days metro
14 days regional (sorry - some regional depots are run by orangutans)
18 days remote
Damaged items
Please don't sign for anything obviously damaged.

Ask them to open it.
Take pictures of it.
Sign if you want but with "subject to inspection" or STI after your name.

Couriers won't or can't take responsibility.

They aren't being difficult.
Blame modern law and so on.
Don't let them bully you into signing.
Refuse damaged goods if necessary. They will have to return it to us.

Take pictures, please. We need evidence.
Note from Scott
Please don't panic - we have been sending products since 1991 - yep, even before there was an internet and we posted out our catalogues. Our customers are happy and come back and we are extremely grateful they do.
We realise if you are reading this something may have gone wrong, so call us 07 5527 4155, or email us and we will help sort it out. Sometimes we can fix things really quickly, sometimes it might require a chase, but since 99+% of items go through without a problem, it is often just a delay. Only about once every 2 years something goes completely wrong and I don't think it's this time...
I hope we can help you rather than have you worry about it. You have paid us to provide you with your products so let us help you.
And finally, thank you for contributing to my family, our staff, our suppliers and manufacturers and the charities we support. Your purchase is appreciated and noticed. Have a great day.
Scott Andrew
Founder - Hydrocentre.