Superpro CO2 | Carbon Dioxide systems from Hydrocentre | Blog
We now stock Proleaf ppm-B1 CO2 Carbon Dioxide controllers using Infrared CO2 level control. Video on unit below.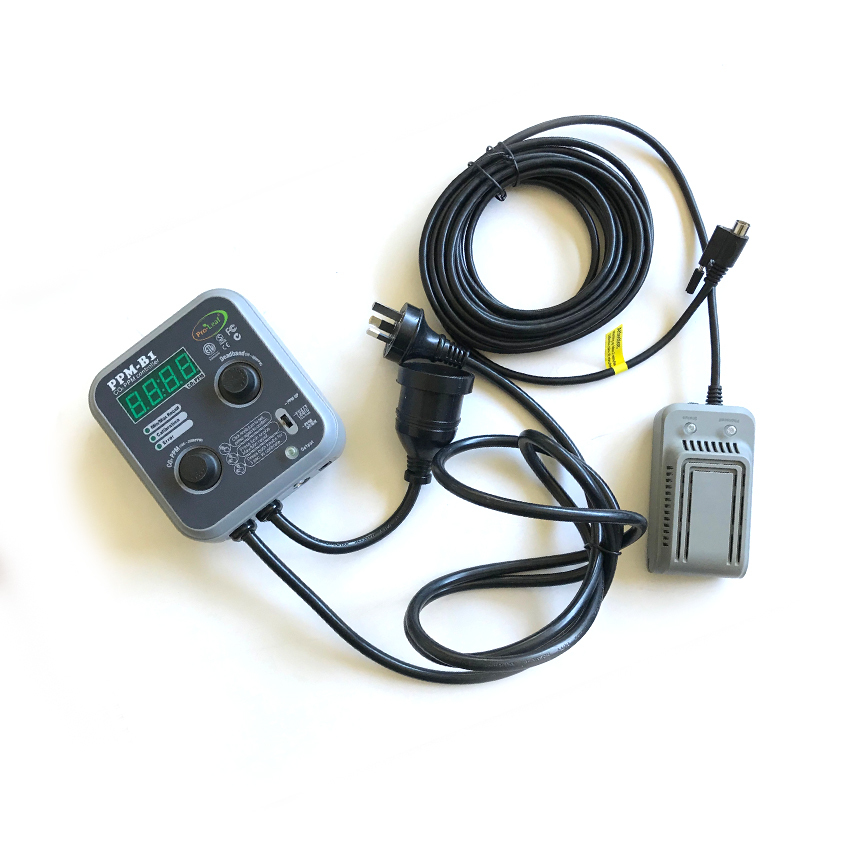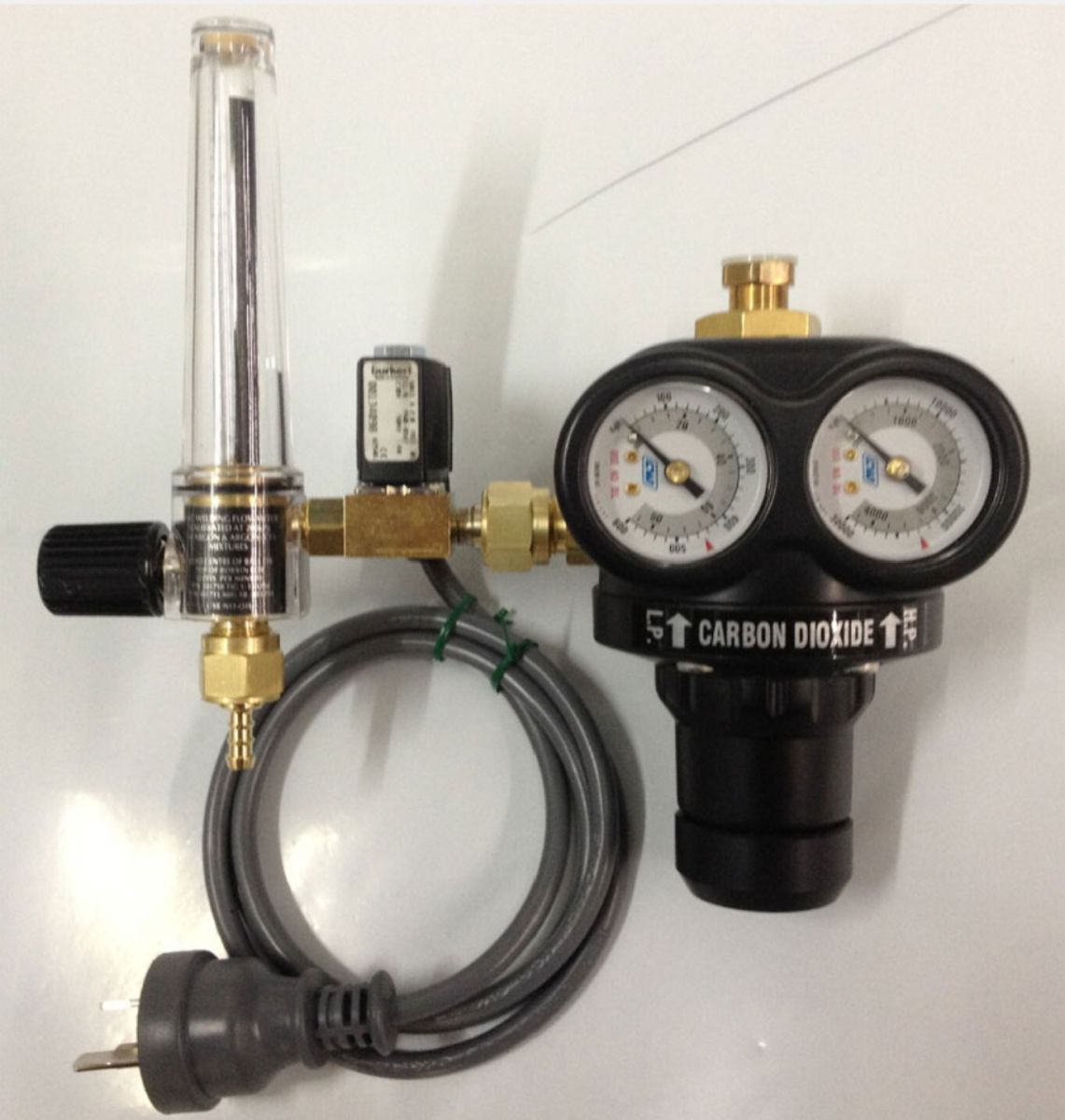 Proleaf ppm-B1 CO2 Carbon Dioxide controller ($810 alone) + regulator flowmeter solenoid and CO2 feeding tube for Gas cylinder ($1200) = Complete CO2 kit $2010
This CO2 controller monitors and adjusts Carbon Dioxide levels inside a growing area. The CO2 PPM sensor reads parts per million of CO2 and moves to increase the CO2 by activating a gas cylinder regulator or a Gas burner - or decrease the CO2 if you use an exhast fan
CO2 should be kept above 400ppm for normal growth, around 1500ppm for faster growth and flowering. Above 2000 will slow plants down and above 5000ppm is a danger to humans. Click Here for some information on basic CO2 supplementation
The Light sensor that the Proleaf CO2 Controller comes with automatically activate the unit during your light cycle whether it be natural following circadian rythm, or an artificial day scale.
The Proleaf CO2 controller keeps CO2 at the desired level - There is no need to ventilate during co2 cycle unless heat becomes a problem. Thermostats are available to activate fans and deactivate the CO2 - however it is awesome for sealed airconditioned growrooms with LED lighting as heat never comes into the growroom. Click here for LED LIGHTING options!
For best results, use with a split system air conditioner and/or cool tube reflectors to keep heat under control and CO2 levels high for longer. You can use the Superpro in a closed system environment.
Call Scott or Kyle for advice on these products 07 5527 4155 or email info@hydrocentre.com.au