The Power of Acoustic Ducting: Enhancing Airflow and Reducing Noise
Centrifugal fans offer a number of advantages when used in grow tents or grow rooms. Primarily, they are highly efficient at moving large volumes of air, ensuring proper ventilation and air circulation within the enclosed space.
This is crucial for plant growth, as it helps maintain a consistent temperature, humidity, and CO2 levels, promoting healthier plants and preventing the buildup of stagnant air.
However, there are a few disadvantages associated with the use of centrifugal fans in grow tents or grow rooms. One significant drawback is the noise generated by these fans, especially at higher speeds.
The noise level can be disruptive and may require additional measures to reduce the overall noise within the growing space, which is where acoustic ducting comes in! Read on as our resident Hydroponics expert Scott demonstrates how acoustic ducting reduces the noise output from a 250mm Max-Fan.
Introducing the 250 Mil Max Fan
The centrepiece of our demonstration is the 250mm Max-Fan. This centrifugal fan is specifically designed to maximise blade efficiency and airflow. It sure can move a lot of air but with that comes a sound not unlike a jet engine when you are standing close.
Connecting the Ducting
The next step in our test involves connecting two three-metre lengths of acoustic ducting to the fan.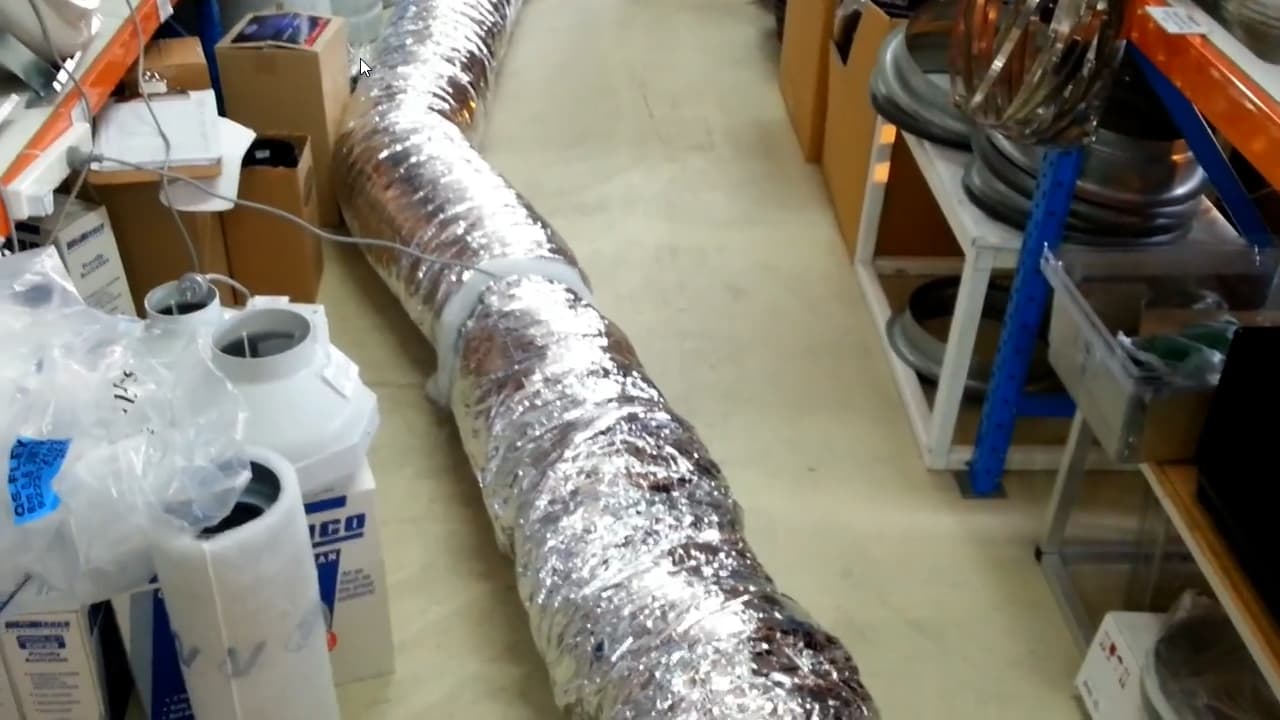 The fan is so powerful that we had to lock one end of the ducting to a chair to prevent it from being sucked into the fan blades and collapsing.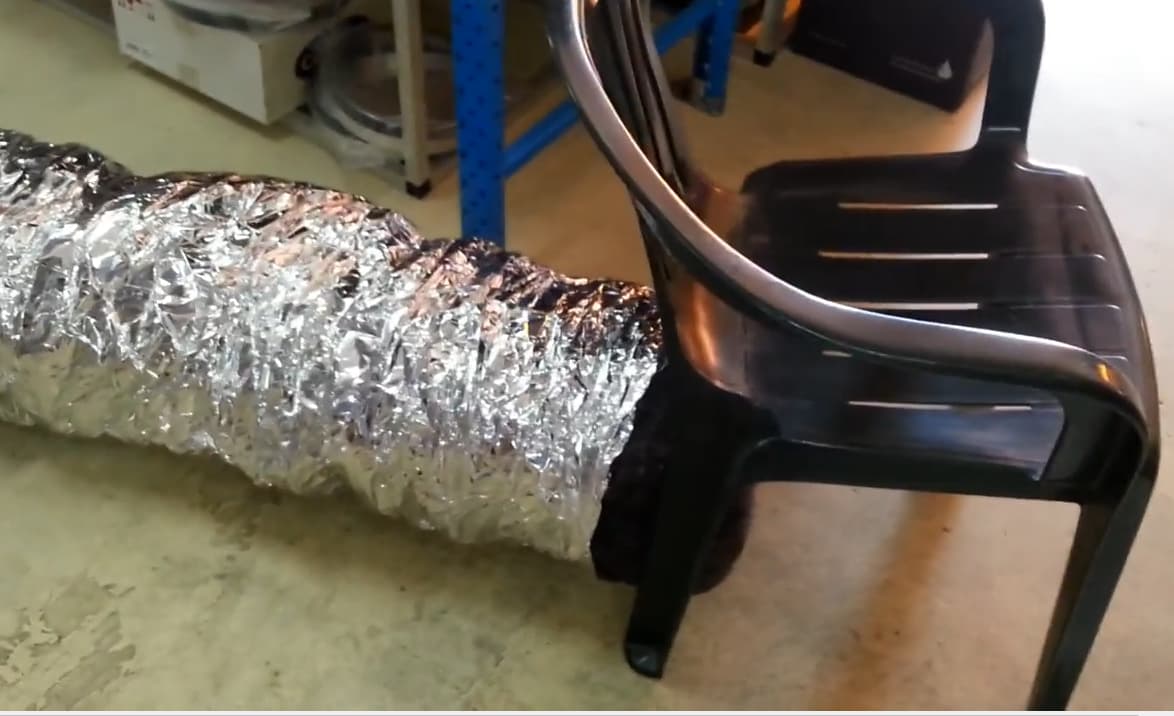 Noise reduction Effect
With the ducting connected, the reduction of noise emanating from the other end of the ducting is immediate. Watch the companion video at the bottom of the page to listen to how much of a difference it made.
Understanding Acoustic Ducting
Acoustic ducting is designed with a unique construction that sets it apart from conventional ducting systems. It comprises three layers: an installation layer, an inner layer, and an outer layer. This construction enables the ducting to effectively absorb and dampen noise, preventing it from travelling through the ventilation system and into the surrounding environment.
The installation layer serves as a barrier against sound transmission. It is typically made of a specialised acoustic material that absorbs sound waves, preventing them from escaping the ducting. The inner layer, responsible for maintaining a smooth airflow, is engineered to minimise air resistance and turbulence, further enhancing efficiency. Finally, the outer layer provides durability and protection, ensuring the longevity of the acoustic ducting system.
Versatility and Convenience
At Hydrocentre, we supply acoustic ducting that comes in a variety of lengths and sizes, making it adaptable to different indoor gardening setups. Whether you have a small-scale hydroponics system or a larger indoor garden, we are bound to have an acoustic ducting solution that suits your needs.
Companion Demonstration video