Vertical Rockwool Gardens
Author: Scott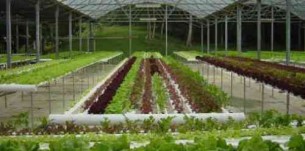 Hi
I'm currently looking at creating a vertical herb garden, something I had seen recently on the "Gardening Guru's" program. I'm now enquiring to where I can purchase sheets of "Rockwool". Do you sell Rockwool in sheets and if so what would I be looking at price wise. I would be wanting to construct these gardens in frames approximately 1.5m x 2m. Looking forward to your reply.
Hello
Sure we supply Rockwool in 2 different qualities (Australian and imported) and in wrapped and unwrapped slabs.
We also supply them in dense top/soft bottom, or vertical, or horizontal, or non-specific grains which changes the drainage and water-holding completely.
Slabs start at $8 for a 150x75x900 Growool slab made from a mix of any old rock and blast furnace slag, to $28 for the 370x75x1100 Grodan slab made from real volcanic rock and imported from Europe where they use slabs for growing vegetables, not insulating ceiling cavities. To know more about the project would be necessary to advise.
In order to keep the slabs holding together, I put much emphasis on using some sort of support system that also pierces the slab every 50cm or places a panel for support such as Corflute, as any Rockwool slab can sag and tear under the weight of water and plants. Whatever the system for supporting the plants, it should not rot or corrode in a salt solution, nor impede good drainage.
It is a very simple concept, and you need to take care of the basic structure first.
Rockwool does vary in its moisture capabilities from too wet or too dry, and can become water repellent if even wetting does not occur, so perhaps a phone call or some idea of your design would assist us in giving you some advice.
My design uses Corflute to stabilise the slab, and an outer frame that wouldn't become wet and affect anything. I also stabilise the bottom of the slab and use wrapped slabs to keep the nutrient flow within the slab. A dripper is located above each of the plant sites. At present it is under continual development, including vertical, A frame, and other methods. It does have drawbacks the worst of which is light levels in most situations, and others which I hope to eliminate by design.
Scott
Scott Andrew
www.hydrocentre.com.au
www.expressmailorders.com.au
Hydrocentre and Express Mail Orders.
4/50 Spencer Road Nerang QLD 4211 Australia
Phone (07) 5527 4155 (Phone is always recommended for urgent problems or dilemmas as email can take several back and forth's to achieve a solution).
scott@hydrocentre.com.au (Recommended for non-urgent items).
email checked morning and afternoon minimum on week days only.
Privacy
Portions of Growing Questions (i.e. not general correspondence) we receive may be edited and placed into our FAQ portion on the website as part of our free advisory service. Personal details will be completely removed. If you wish not to participate please let us know by return email. We value your Privacy.
---
Leave a comment