Root pruning pot 21Ltr like Rocket pots - air prune roots for root mass c10+ PICKUP ONLY
Consider Fabric pots for air pots - cheaper to ship
$20.00
or 4 payments of $5.00 with

Info
10 in stock
This product is usually in stock and dispatches same day - If you click on backorder- the product will be dispatched in 1-5 days from ordering. You will get an email advising of any delay. Please contact us if a backorder is urgent and we can provide an ETA for you. If coming to pick up - please contact us before coming if listed as backorder as we may be low in stock and need to put it aside for you.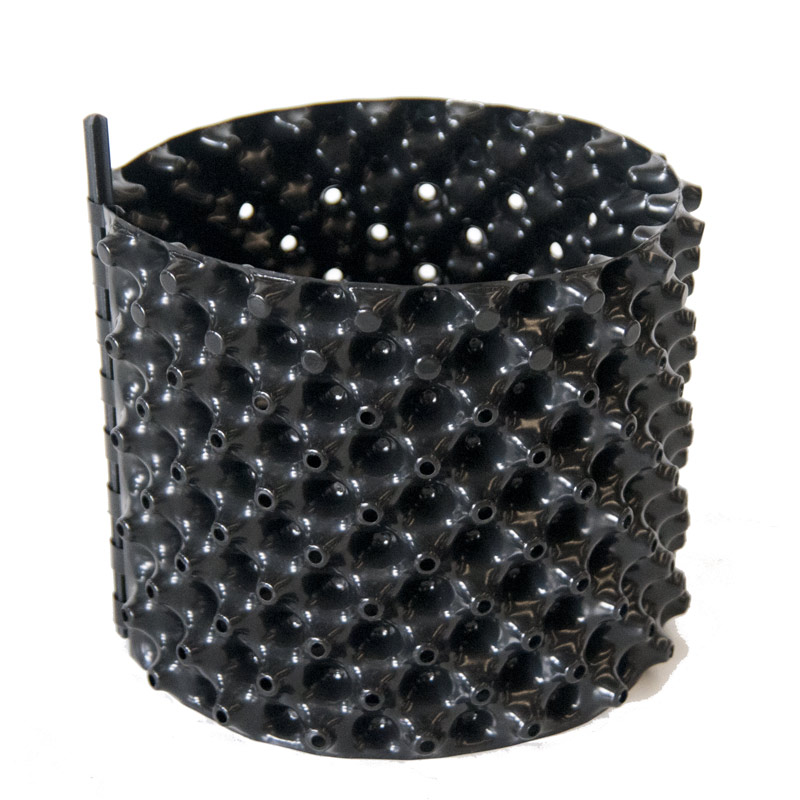 Pot dimensions when flat packed are: 100 x 33 x 5cm as well as 5cm x 33 x 33cm for the base.
Please note - Due to these being very hard to ship they are pickup only - suggest ordering Fabric pots instead.
Why Use Air Pruning pots? Well air pruning pots have many advantages
Excellent drainage - more difficult to overwater
Larger root mass - while roots grow arond and around in a plastic or ceramic pot, the air at the edge of the fabric causes a root tip to dry out, and die off. Just like pruning the top of the plants, the roots will branch into many smaller roots because of "air-pruning". The mass is larger and made of more smaller more effective roots.
Higher oxygenation to the roots
Easy to store when not in use
encourages aerobic bacteria/microbes
Evaporation may reduce root zone temperatures (its a plus/negative sort of thing as the pot will dry out more)
Its definitely worth running a side by side comparison. The only negative is
due to evaporation around the outside of the pot, these pots may need to be watered more often than a solid sided pot of the same size.

If you can't water more than you do already, going up one size of pot is a solution or leaving the pot in a saucer/bucket that allows the base to be in contact with some solution to suck up as it dries out.
Available in
21 Ltr
28 Ltr
50 Ltr
113 Ltr
(rocketrootpruningpots21)
| | |
| --- | --- |
| SKU | rocketrootpruningpots21 |
| Shipping Weight | 10.0000kg |
Be The First To Review This Product!
Help other Hydrocentre Hydroponics users shop smarter by writing reviews for products you have purchased.
---
Others Also Bought
---
More From This Category