Green Hydro LED growlights

2018 LED GROWLIGHT TECHNOLOGY
Green Hydro LED grow lights are made with the latest high colour rendition CRI COB chips with additional 3W LED's to boost spectrum in the ranges that plants have great need for.
Growers have found they can keep up with LED's twice their price and watt for watt, they are comparable to more expensive LED's results.
The design is a hybrid of COB and 3W chip technologies that enables a full spectrum as well as penetration into the crop.
Useful for Growth and Flowering/Fruiting phases of a wide range of crops. Customers have found excellent results with short stocky plants and powerful flowering and fruiting.
VALUE
PAR readings are close to or exceed more expensive brands. At their price level they are very good value - and some experienced LED customers have suggested that for the price of one expensive unit (no names) you could use 2 of these LED's and have considerable increase in yield.
Features include
Can be used for Grow and Bloom
low power compared to equivalent High Pressure Sodiums (HPS)
Low heat compared to HPS and other LED lights
low noise fans compared to other LED lights
includes UV and IR spectrum (see graph)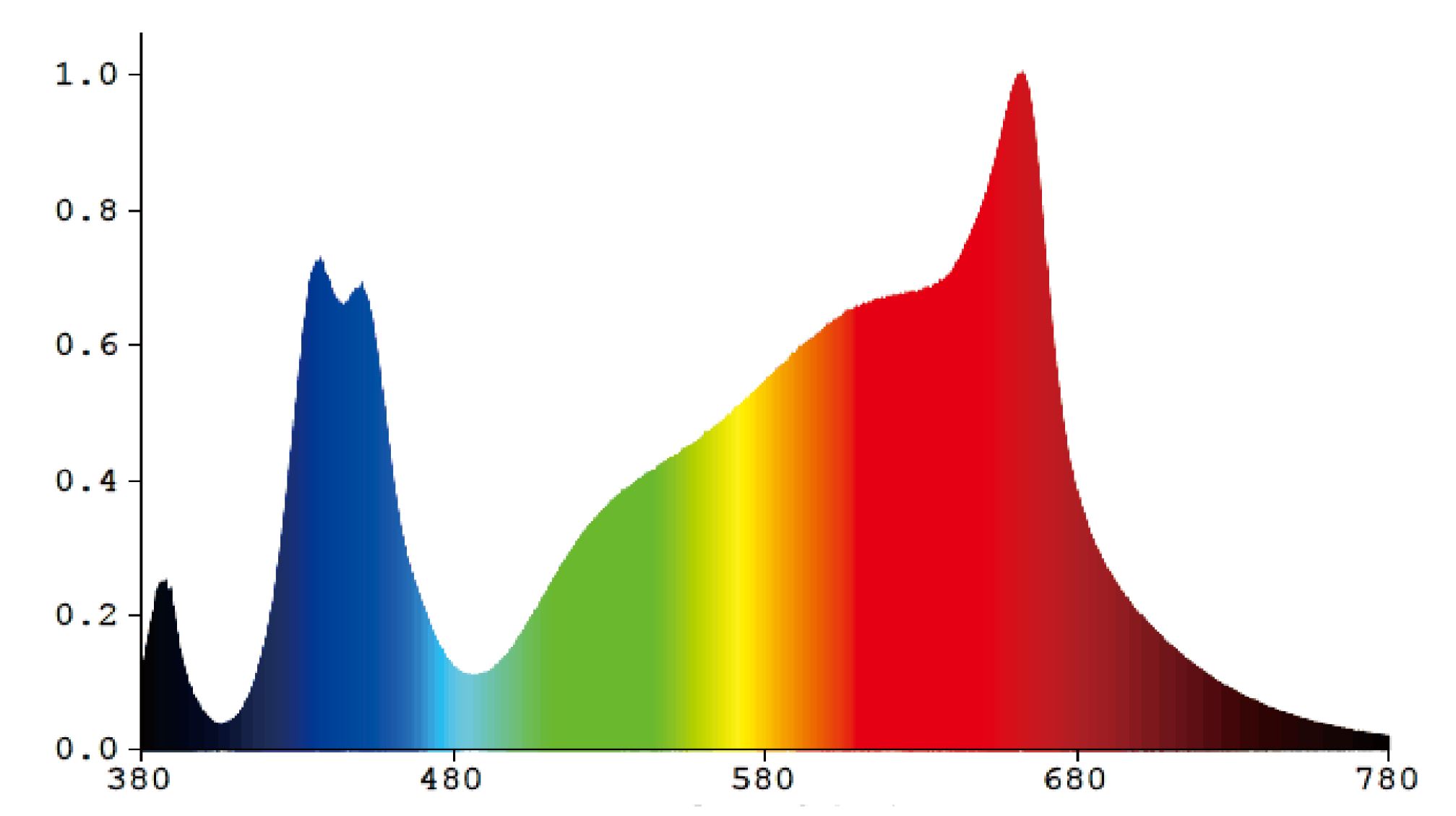 Model 4
​4 COB + 24x3W version is equivalent to a 400W
consumes 250W and covers up to 1m x 1m in area
Model 9
9 COB + 54 x 3W version is equivalent to 600-800W of HPS
consumes 540W and covers up to 1.2 - 1.5m
The central LED is a Chip on Board (or COB) which has many smaller LED's on one bigger board. These COB's provide High colour rendition - so the whole spectrum is filled from Infrared to UV. Then the 3W LEDs that surround the central COB provide boosts to the blue and red spectrums to enhance the plant performance spectrum.
---