Second Hand Hydroponic Equipment
Author: Scott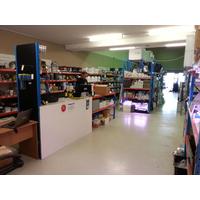 SORRY - WE no longer do second hand as our new prices were so cheap that no-one would buy the second hand.
e.g. If we sold someone a second hand light we had to sell them a light for say $50 - then most people would add a new lamp making it $120-140 when a new light was $180. A fan that sells for $200 new, people wanted to buy used ones for less than $100 so we had to offer less than $50 because we would provide a money back guarentee, so we would have to cover the common place issue of failures - and people just would want to sell them to us that low - we said great - try gumtree or ebay... and thats how we ended up putting around $10,000 worth of second hand stuff in a mini-skip. No one wanted to buy it or no one wanted to sell it.
Contact us for a great price on something that will end up with a warranty and some friendly backup if it all goes wrong.
---
Leave a comment