Super NFT kits
Author: Scott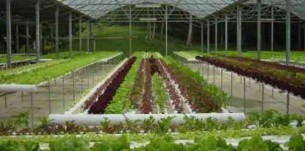 Now you can have your own system just like a farmer.
Systems come with tank, pump, timer, irrigation,
aluminium stand (except for one row kits).
Nutrients are not included and start at $20.
Optional extras are optional and listed below
Kits come unassembled. No special tools are required to build except a pair of scissors.
Full assembly available for $60
Delivery is available. A delivery fee will be charged at our freight carrier's rate.
Single row kits—250mm spacing.
Used along fences, balconies etc.
1 meter approx 4 plants no stand/frame $100
(frame add $30)
1. 5 meter approx 6 plants Price on Application
2 meter approx 8 plants POA
3 meter approx 12 plants POA
Twin row
1 meter 8 plants POA
1.5 meter 12 plants $225
2 meter 16 plants POA
3 meter 24 plants POA
Three Row
1 meter 12 plants POA
1.5 meter 18 plants POA
2 meter 24 plants POA
3 meter 36 plants POA
Four Row
1.5 meter 24 plants POA
2 meter 32 plants $330
3 meter 48 plants $440
Five row
2 meter 40 plants $435
3 meter 60 plants $495
6 meter 120 plants $850
"Add a Pot" recovery system
For use with plants such as fruit trees, and root crops. Will benefit long term herbs and large plants like tomato with a larger root zone.
The Add a pot kit is $18 which is a tray $10 and a pot $8.
Can be used with Expanded clay or Perlite or even Coconut coir.
Requires a timer—Digital timer for Perlite or Coco $25.
Mechanical timer for Expanded clay $10
Pump and irrigation
for 2-6 add a pot kits $60
for 6-12 add a pot kits $90
Expanded clay $37/bag to fill 2 pots
Perlite is $35/bag to fill 4 pots
Coco is $40/bag to fill 1.5 to 2 pots
Smaller pots can be used if desired.
Lettuce Row adapt a row kit
Hydroponic plants grow best at normal strength except for lettuce which taste bitter if you grow beyond half strength.
So we adapt a row with a small tank, pump and some extra irrigation fittings. $60
Basic Commercial benches
Prices when quoted include an estimate each bench, and require a tank and pump to suit the number of benches being situated.
6 meter 6 row
bench 144 plants POA
12 meter 6 row bench
288 plants POA
12 meter 2 row bench POT SYSTEM
Note 400mm spacing for bag/pot recovery system approx 60 plants POA
Float valve
Basic float calve added to your tank for refilling your tank with Water automatically.
$40 + a water tank.
Nutrient strength tester
We recommend the Bluelab truncheon to allow you to read your nutrient strength; add nutrients when required, control the growth rates, and know when to dump your tank.
Without a tester you will need to dump and refill your tank every 7-14 days.
Bluelab truncheon $120 Waterproof, 5 year warranty.
Budget EC tester $50 not waterproof, 6 month warranty
pH tester
pH can be tested by using a liquid tester $12,
or by a proper pH tester $130.
Electronic pH testers are temperamental, and we warn people that a cheap one is worse than no meter at all.
Both of the above solutions will be fine.
Bluelab Combo meter $360, has pH and nutrient strength on the one tester.
Dosing systems
Having your nutrients adjusted automatically is an amazing thing. Use a float valve to top up with water. Then using a doser that measures your tank and adds nutrient or pH adjustment until perfect is incredible.
Autogrow EC doser $790. Autogrow pH Doser $690.
Bluelab Dosetronic.
EC and pH.
Currently the most favoured choice by farmers. $3950.
---
Leave a comment