2020 LED spectrum 240W equiv to HPS 400-600W - new custom spectrum 2020 chips QB240
$495.00
or 4 payments of $123.75 with

Info
22 in stock
We try to keep these in stock all the time. If out of stock, contact us for ETA. We expect to have some arriving all the time, and may have them arriving in days. If we are cleared out and pre-orders wipe out our incoming stock, max eta is 40-60 days as supply chain can be tricky.
Latest Grow LED range from Hydrocentre - Grow and Flower, built-in dimmers, range from 150W to 720W. Instead of the endless copying, we've improved the spectrum and safety.
LED Hyperboards - Home Hobbyist
150W, 240W and 320W are like a Quantum Board but with the latest spectrum from Hydrocentre. We've used the latest LED chips and added more blue, red, IR and UV. We've added a dimmer and we are achieving 2.5umol/J efficacy - we've got rid of noisy fans as well. Instead of wires handing out we have them put aside in a water-resistant housing.
Model
True power
Efficacy
size
weight
Equivalent to
PPF -
Photosynthetic
light output
Suit
QB150
150W
2.5 umol/J
382x379x68.5mm
2.8kg
Around 250-300W HPS
375 umol/s
Up to 80x80tent
QB240
240W
2.5 umol/J
477x477x68.5mm
4.0kg
Around 400-600W HPS
600 umol/s
Up to 1mx1m tent
QB320
320W
2.5 umol.J
532x537x68.5mm
5.0kg
Around 600-750W HPS
800 umols/s
up to 1.2x1.2m tent
All of these models are capable of Growing and flowering. The 150W is similar in results to a 250W HPS in that both are probably a little low in light output. So as a flowering light both will give a basic result in fruiting/flowering, but for Vegetative growth it is excellent. The 240W and 320W will flower well in the area they can illuminate.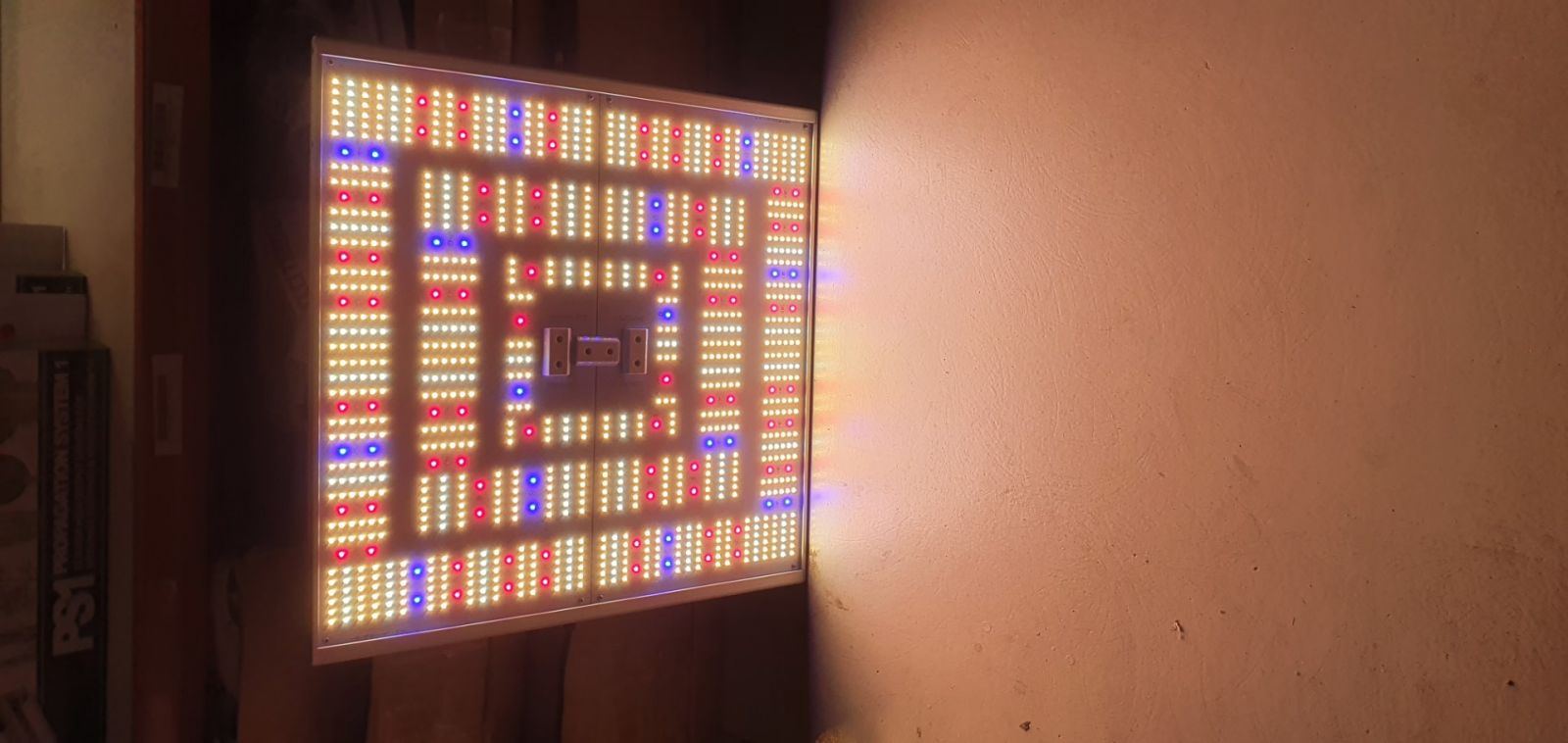 QB320 with the camera brightness turned down to a low level with the camera at normal
(please wear eye protection)
Professional Series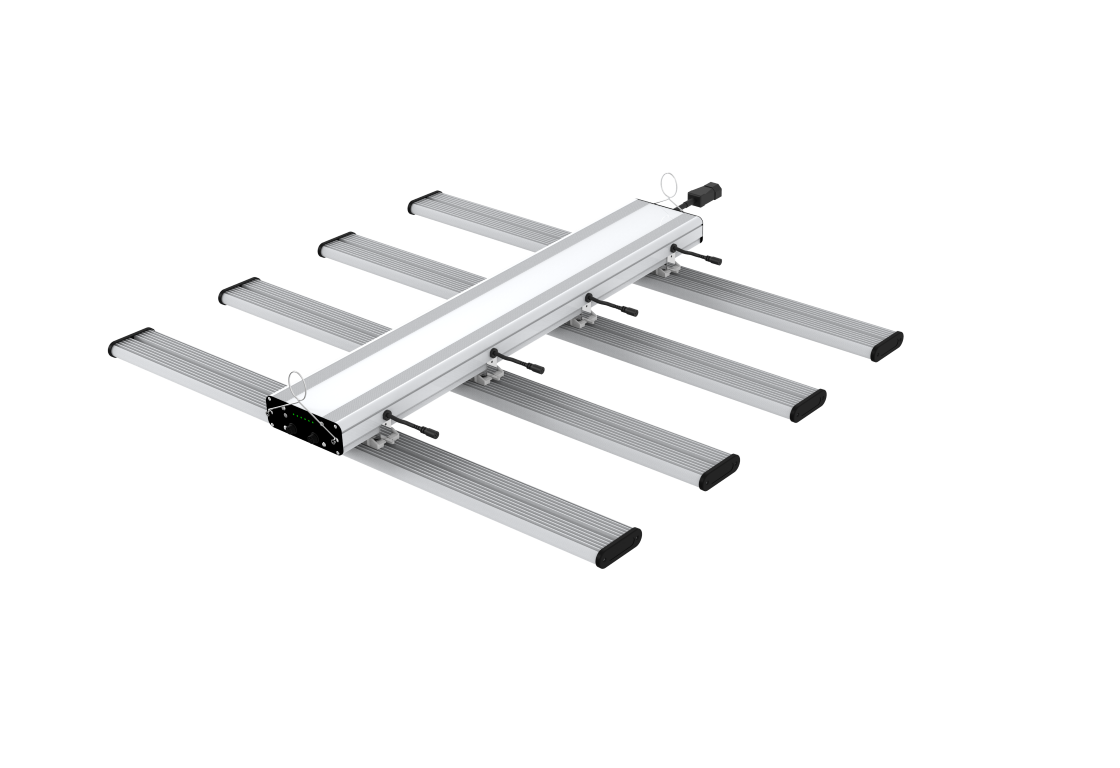 The Professional Series 480W and 720W Bar system with 2.7umol/J efficacy use top-shelf LEDs with added Red, Blue UV and IR spectrums. The 480W is equivalent to 1000W HPS and the 720W is equivalent to 1500-1800W HPS. You might even have to dim them they make so much light. The 480W is suitable for Grow tents or large rooms. The 630W and 720W bar systems suit large rooms. They are too powerful and cannot be run in a tent without at least 50cm gap to the tops of the plants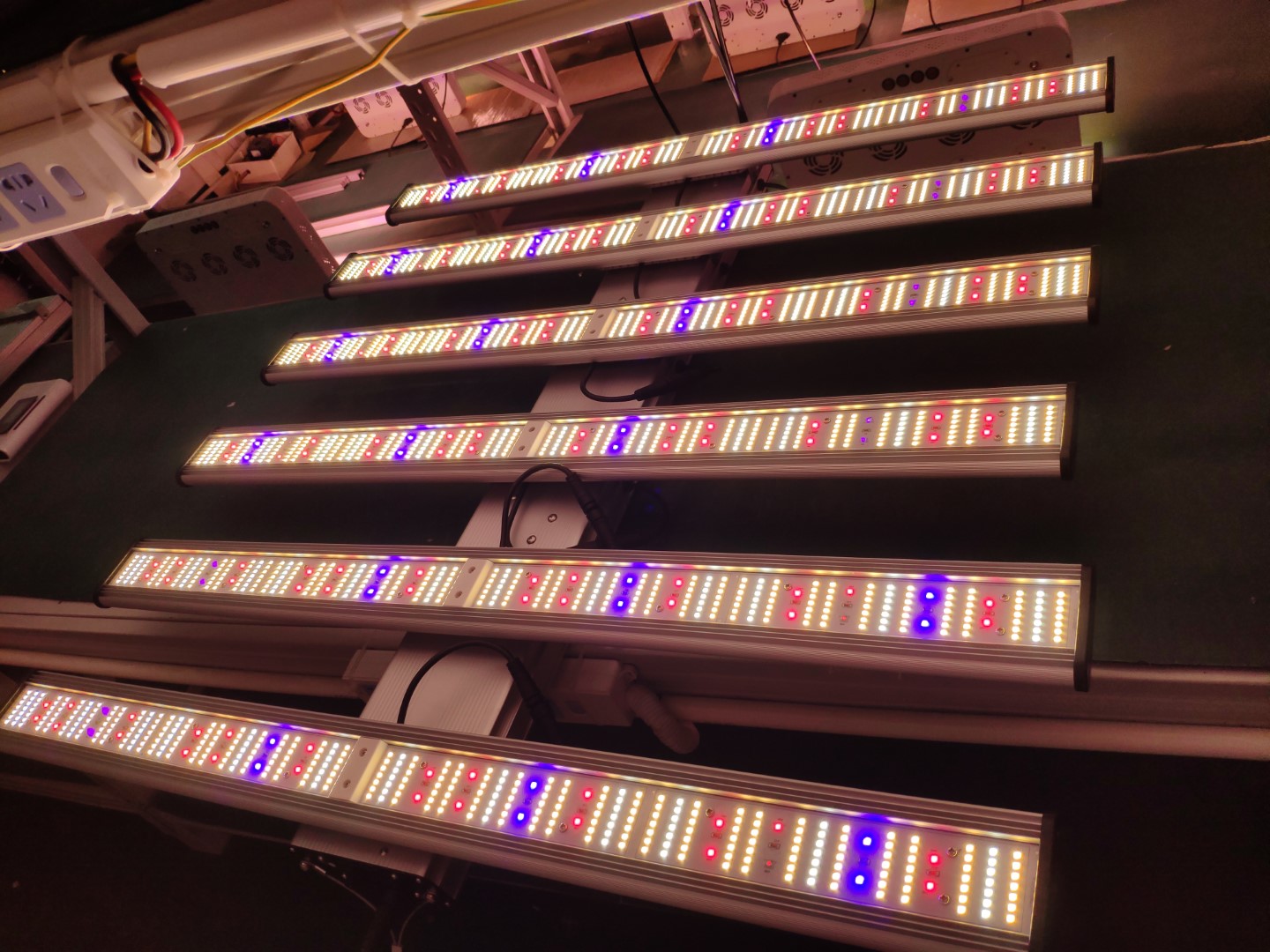 Model
True power
Efficacy
size
weight
Equivalent to
PPF
Suit
4 Bar
480W
2.8 umol/J
900x800x68mm
9kg
Around 1000W HPS
1344 umol/s
1.2x1.2m to 1.5x1.5m tent
6 Bar
720W
2.8 umol/J
900x900x85mm
15kg
Around 1000-1500W HPS
2016 umol/s
1.5 x 1.5m area
Comparison
630W Progro/Gavita
630W
2.7 umol/J
approx 1100x1100mm
Around 1000-1500HPS
1720 umol/s
1.5 x 1.5m area
(QB240)
| | |
| --- | --- |
| SKU | QB240 |
| Shipping Weight | 4.0000kg |
Be The First To Review This Product!
Help other Hydrocentre Hydroponics users shop smarter by writing reviews for products you have purchased.
---
We Also Recommend
---
Others Also Bought
---
More From This Category